Leadership Team
Professional, Experienced Research Consultancy.
Our leadership team comprises Human Factors professionals with advanced degrees and tons of industry experience.
Greg Liddell, Ph. D. (Founder)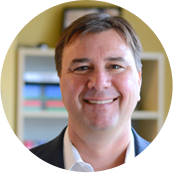 Greg Liddell, Ph.D.
Founder
Greg is the founder of Human Interfaces, Inc. and has years of experience in a variety of research, human factors and usability roles. He has vast experience with a variety of hardware, software and web products. He began his career evaluating aerospace hardware where he developed and documented data collection methodologies with Russian engineering counterparts for NASA. Over the past 10 years, Greg has focused his efforts on defining usable products in the computer and consumer electronics space. Sample products include mobile devices (e.g., MP3 players, pocket PCs, hybrid phone/PDAs, tablet PCs), wireless technologies (e.g., WiFi, Bluetooth, wireless telephony) and computer hardware/software (e.g., business & consumer laptops, desktops, servers). Greg has experience defining and documenting hardware and software functionality in the form of behavioral specifications, creating experimental designs and performing statistical analyses and working with new and evolving technologies.
Nicole Proulx, M.A. (Director of Research Strategy)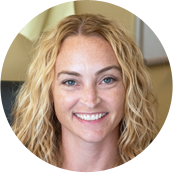 Nicole Proulx, M.A. Director of Research Strategy Nicole has her M.A. in Human Factors from the University of Dayton. Nicole has vast experience in applying various methods to complex research questions with a wide range of end users. She is also skilled at extracting insights from research findings, turning insights into actions and communicating these actions at an executive level. She spent the last 15 years at Dell in various user experience and research roles. Part of her time at Dell was spent as a Director of User Experience where she led the team that was responsible for the research, design and specification of the user experience for all of Dell's business client products. During this time, her responsibilities included both software and hardware. Nicole's most recent role at Dell was as a Customer Research Strategist where she was responsible for creating and executing a customer loyalty research program for Dell's enterprise products. This involved applying various research methods to gain actionable insights that were driven back into the business through improvement programs.