Welcome to Human Interfaces!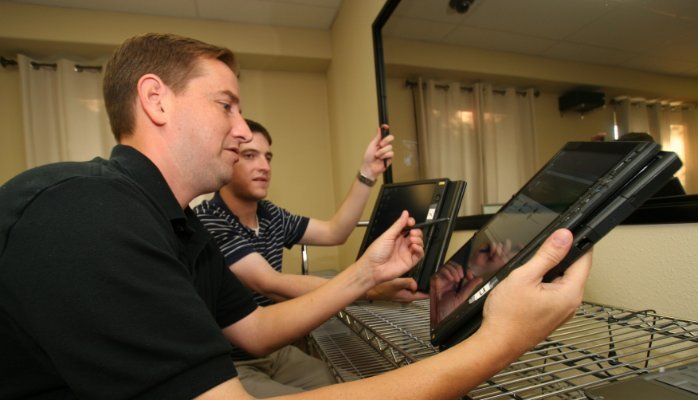 Welcome to the Human Interfaces' Blog. I am the founder of Human Interfaces, located in Austin, TX and wanted to briefly introduce myself, our company and to kick off our new blog series.
I am formally trained in Human Factors Engineering which is basically a blend of Experimental Psychology (human cognition) and Industrial Engineering (product design). As of this writing, there are less than 20 accredited graduate-level Human Factors programs in the US, so there aren't a lot of us running around.
I started Human Interfaces as a sole consultant 15 years ago and have slowly grown the company into a boutique firm that boasts a staff of both established and up-and-coming researchers. Along the way we started a market research recruiting firm, ATI Research, to track down "hard to find" people to participate in research studies. We also built a world-class research facility called ATX Insights which is designed to allow observation of users and product interactions. This is where we conduct most of our Austin-based work. The facility is also available for rent to other UX researchers and marketing professionals wanting to conduct research in Austin.
Our expertise at Human Interfaces involves conducting both tactical and strategic research with a keen focus on improving the user experience. We do this through understanding the needs and desires of the user in addition to observing and measuring behavior and interaction with hardware, software and web platforms. My team is skilled in many research methodologies and we pride ourselves in creating customized solutions to meet our clients' objectives.
We have a long history in consumer electronics, human-computer interaction as well as emerging technologies such as novel input devices, "touchless" gestures and voice recognition solutions to name a few. Needless to say, we have pretty cool jobs and are fortunate to be able to do what we do.
Over the next few blogs posts, you'll see articles written by our consulting team. Blog topics will highlight some of our approaches, discuss research challenges that we face in our jobs as well as ponder current topics in Human Factors and User Experience Research. We will have new content every month or two, so please check back every so often to see what's shakin'.
At Human Interfaces, an expert team of UX professionals work with clients from a variety of industries to develop custom research solutions for any UX challenge. If you need help from a full-service UX research consultancy for a study, recruitment, or facility rental, visit our website, send us an email, or connect with us through LinkedIn.